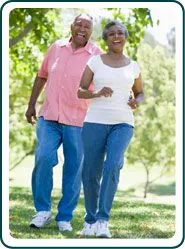 "Bad" and "Good" Cholesterol
Particles called lipoproteins carry cholesterol in the blood. There are two kinds of lipoproteins you need to know about: LDL and HDL.
Low-density lipoproteins (LDL) cholesterol make up the majority of the body's cholesterol. LDL is known as "bad" cholesterol because having high levels can lead to a buildup in the arteries and result in heart disease.
High-density lipoproteins (HDL) cholesterol absorb cholesterol and carry it back to the liver, which flushes it from the body. High levels of HDL, or "good" cholesterol, reduce the risk of heart disease and stroke.
Lowering Your Cholesterol Levels
You can take several steps to maintain a normal cholesterol level.
Get a blood test.
Eat a healthy diet.
Maintain a healthy weight.
Exercise regularly.
Don't smoke.
Treat high cholesterol.
If you have high cholesterol, your doctor may prescribe medications in addition to lifestyle changes. Talk with your doctor about how to reduce your risk for heart disease.
*Info from CDC.gov
How does lowering LDLc lower heart disease risk? From the NLA